Watch on Any Internet Connected Device in Your Park!
Get a FREE In-House Channel when you have
your new TV system installed by RVParkTV.com
- A $2700 value*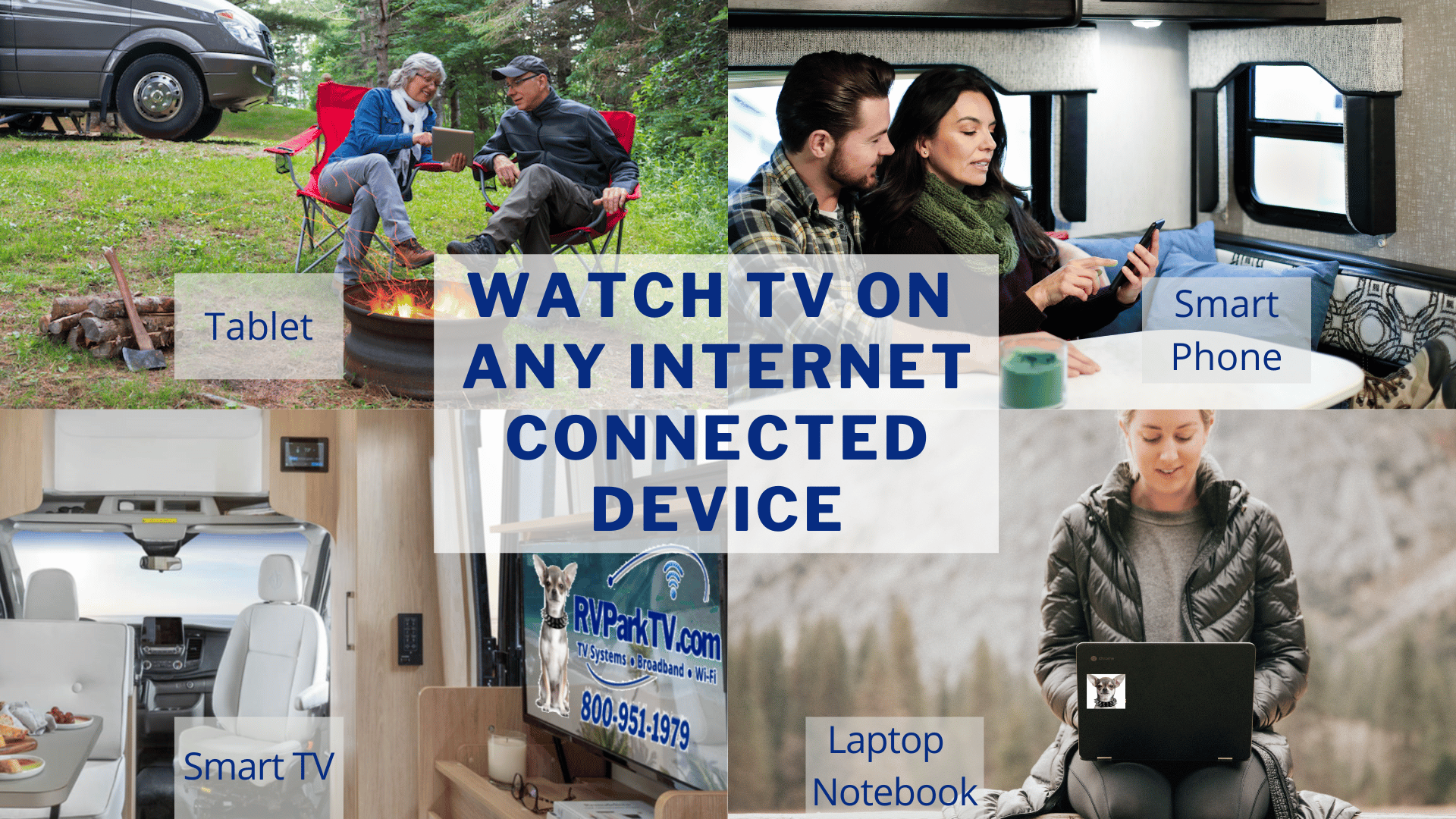 Your guests will be able to access park information, maps, in-park events and amenities, even ads from local business on your in-house channel. You can have both static images and videos!
Setup and adding new content is so easy you can do it from most smartphones, tablets, or computers that have an internet connection.
With our TV systems, your guests and staff will be able to watch your In-park channel and LIVE TV on any internet connected device via your Wi-Fi!
Installation, equipment, and training included.
Call RVParkTV.com by Its All About Satellites
at 800-951-1979 today!

PS. Our East Coast office is now open so our full business hours are 8am to 7pm Eastern